As Veterans Day fast approaches, it's important to take the time and reflect on the significance of this observance to honor the brave servicemembers who've answered the call of duty. Let's take a closer look at the history of this federal holiday before diving into some ways you can participate.
From Armistice to Veterans Day
The first Veterans Day was celebrated on November 11, 1919 — however, the holiday didn't always go by that name. Following the end of the first World War, President Wilson commemorated the 11th day of the 11th month as Armistice Day; but it wasn't until 1926 that the United States Congress officially recognized the holiday.
After World War II, President Eisenhower issued the first Veterans Day Proclamation, both renaming the observance and shifting its focus to honor all of our nation's veterans.
How To Observe Veterans Day and Honor Our Nation's Heroes
Whether you have a servicemember in your life or you're looking for more ways to show your gratitude this Veterans Day, here are a few ideas to honor our veterans:
1. Take a Moment of Silence
Each year on Veterans Day, there are two minutes set aside for a moment of silence to honor those who have served and their family members at 2:11 PM EST.
2. Extend Your Gratitude
If you know a veteran or meet one, don't forget to thank them for their service. Even this simple expression of appreciation can have a huge impact.
3. Send a Letter or Care Package
Consider sending a personal letter and care package to our servicemembers. Who doesn't appreciate a nice note and fun treats every once in a while, especially while you're away from home?
4. Assist a Veteran You Know
If you have a veteran in your life, be sure to check in with them and see if there's anything you can help them with.
5. Support Military Families in Need
Even if you don't know a military family personally, there are plenty of organizations, like Soldiers' Angels, that allow you to lend a helping hand to families in need.
6. Help Unhoused Vets
Nobody deserves to live on the streets, but especially those who have served our country. Contributing your time or money to organizations like U.S. Vets can go a long way in helping unhoused veterans get back on their feet with a roof over their heads.
7. Make a Donation
If you're feeling generous, consider making a donation to any number of veteran organizations. For example, Disabled American Veterans (DAV) is a great nonprofit offering life-changing support to our nation's heroes.
8. Volunteer Your Time
In addition to U.S. Vets and DAV, there are countless other nonprofits and charities that are in need of helping hands. Volunteering your time at these organizations can be a great way to give back and serve those who have already served.
9. Support Veteran-Owned Businesses
Beyond helping veterans through charity organizations, you can also lend your support to businesses owned by servicemembers. Whether it's a local store or a national brand, providing this economic support is crucial to keep these businesses thriving.
10. Visit a Veteran Memorial
Finally, you can pay your respects to the brave servicemembers who gave the ultimate sacrifice by visiting a local or national veterans' memorial. Feel free to leave a small token of your respect in a fountain or on a gravestone, and consider donating if the memorial has the option.
While our list stops there, that doesn't mean yours should! Don't be afraid to get involved with your local community and find out more ways you can help give back to our nation's heroes.
October 26th marks National Day of the Deployed — an observance created by the organization Soldier's Angels to honor the heroic men and women currently deployed. In other words, it's a day to say "Thank you" for all the sacrifices our active duty servicemembers and their families make in the name of our country.
Of course, this gratitude can extend beyond words to actions, such as sending a care package or volunteering to help out veterans and military families. But before we dive into ways you can support our deployed soldiers, let's first understand why we celebrate the Day of the Deployed.
The history behind the Day of the Deployed
First celebrated in 2006 — when the group Soldiers' Angels approached then-Governor of North Dakota, John Hoeven, to proclaim the day as a time to honor active-duty servicemembers — the Day of the Deployed is a relatively new holiday. However, this was only the start, as, by 2010, the movement to recognize October 26th as the Day of the Deployed had grown to 40 states.
In 2011, Hoeven, who was then a Senator, sponsored a unanimously agreed-upon resolution to designate October 26 as an official national holiday, which is now observed by all 50 states.
But how can you participate in the Day of the Deployed?
Observing the Day of the Deployed
When our troops are deployed, they must leave behind their families, their homes, and almost everything that's familiar to them in service to their country. These significant sacrifices warrant recognition.
Here are a few ways you can give back to those who are currently deployed and their families:
1. Write a letter
One simple way to brighten a soldier's day is to send a thoughtful letter. Even if you don't know them personally, writing a letter to a stranger is sure to lift their spirits, especially when they may be missing home. This small and easy gesture goes a long way in showing your support and spreading love.
2. Send a care package
Speaking of spreading love, nothing shows you care more than a care package — after all, it's in the name! Whether it's clothes, toiletries, snacks or other treats, sending a package of goodies is a surefire way to put a smile on someone's face. Opening up a box of brand-new products from back home is a huge boost to morale, especially when soldiers are deployed overseas in unfamiliar countries.
3. Help a military family
If you know someone who is currently deployed, be a good neighbor and check in with their family. There's a long list of ways you can support them, from offering to help out with repairs around the house to cooking meals or watching their kids. Anything can help take the load off a little — even just listening to them talk about their own challenges.
4. Join a local event
Many communities organize local events, fundraisers and other gatherings on and around the Day of the Deployed to help support our soldiers and their families. Search for one near you to participate in, or, better yet, ask some friends to go with you. These are great opportunities to spread awareness, show your support and give back to the community.
5. Connect with Soldier's Angels
Whether you're having difficulty finding organizations near you or you're interested in the work they're doing, consider connecting with or supporting Soldiers' Angels. Donations are always a welcome option, but with both in-person and virtual volunteering options, anyone is capable of lending a helping hand.
October 8, 2023, was the annual Ms. Veteran America event hosted in Orlando, Florida — a yearly competition meant to honor the service and sacrifice of our women veterans and support our brave sisters who are making the transition back into civilian life and employment.
Not only does the Ms. Veteran America movement encourage and uplift women veterans, but it's also a charity event. All of the proceeds go to Final Salute — a nonprofit organization providing housing for homeless female veterans and their children. With over half of all homeless women veterans being single mothers, this nonprofit organization and the work it does are crucial to supporting our country's military members and families that may otherwise have been left behind.
In total, Ms. Veteran America has helped:
Raise $760,000+ for the organization.
Provide 17,000+ days of transitional housing.
Secure financial assistance and resources for 7,339 people and counting through Savings Assessment and Financial Education (S.A.F.E.) programming.
Empower 1,764 people and counting through employment transition with the Next Uniform program.
The event's theme, "The Woman Beyond the Uniform," highlights the strength, resilience and courage of our nation's heroic military women. By providing a platform for women veterans to show off their talents and interests beyond their commitment to our country, the Ms. Veteran America event shines a spotlight on the strength, courage and sacrifice of our nation's military women.
This year's Ms. Veteran America title went to Victoria Taylor, a proud combat camera specialist who served active duty in the Marine Corps for four and a half years.
As the newly crowned Ms. Veteran America 2023, Taylor will continue to play an active role in spreading awareness and advocating for women veterans experiencing homelessness. Through education and empowerment, she'll help her fellow sisters in arms confidently transition from military to civilian life — mentally, emotionally and financially by helping them secure stable employment and housing.
Save the Date For Ms. Veteran America 2024
Did you miss out on this year's Ms. Veteran America event? Not to worry! The next annual competition will take place on October 13, 2024, with more location and ticket details to come.
If you or someone you know are interested in competing in next year's event, consider applying as soon as possible. Early registration will open up in January 2024, with general registration going from March 16 to May 31.
Are you part of an organization that's interested in sponsoring the next Ms. Veteran America? Don't hesitate to get in contact with the event organizers and become a partner.
While next year's contestants prepare for the competition, the work of providing safe, suitable and affordable housing to homeless women veterans doesn't stop. If you're looking for a way to support these heroes and their children, and you have the means, consider donating to Final Salute or getting involved with an event near you.
September — it's the start of fall, the beginning of football season … and also a great time to celebrate the U.S. Air Force. Why? Well, because this branch of the military marks its 76th anniversary this year on September 18. In honor of this date, here are 10 facts about the Air Force and the daring men and women who keep the skies secure.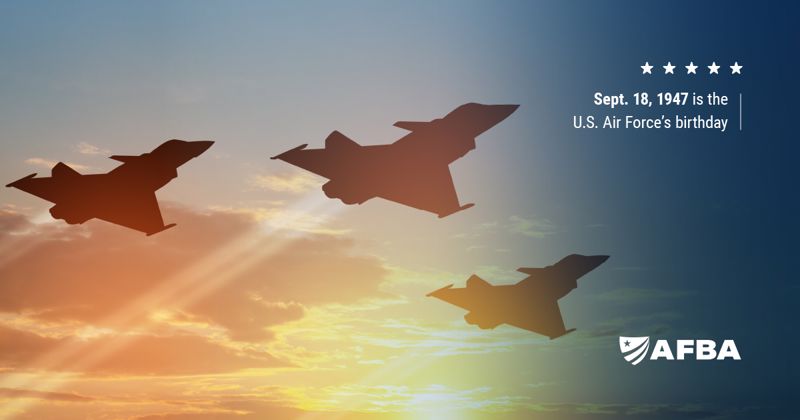 1. The Air Force Used to Be Part of the Army
The Air Force celebrated its 75th anniversary in 2022 — but that doesn't commemorate the day the first American aviators took to the sky. Rather, on that day in September 1947, the Air Force and Air Force Command were spun off from the Army, which had been in charge of airborne operations through both World Wars.
2. There Are 17 Air Force Bands
The Air Force Band is one of the premier military ensembles — but "one" is the wrong term. There are two main groups, joined by nine active duty bands, five in the National Guard and one deployed in Southwest Asia. These musicians are heard by six million people a year.
3. Air Force Planes Help Fight Wildfires
When wildfires recently struck California, the Air Force got the call to help with the firefighting effort. Specialized C-130 planes flew 156 missions to battle the blazes in just a single month.
4. NORAD Coordinates Air Defense — And Tracks Santa
The North American Aerospace Defense Command (NORAD) is an organization combining U.S. and Canadian air and space defense units. Among other things, it annually runs a popular site that lets kids bring up Saint Nick on the radar as he circles the globe.
5. Women Make Up Over One-Fifth of Air Force Members
The latest data shows that 21.4% of Air Force personnel are women. The service has trained female pilots since 1976, navigators since 1977 and fighter pilots since 1993. Among officers, this figure rises to 23.3% of personnel.
6. The Air Force Academy is the No. 2 Source of Astronauts
Can Air Force training get people ready to go to space? Historically, the answer has been yes. The Air Force Academy has produced 39 astronauts, making it second only to the Naval Academy.
7. "Sully" Had Air Force Training
Commercial Airline Pilot Chesley "Sully" Sullenberger became famous for successfully landing his damaged jet on the Hudson River and saving over 150 passengers' lives. What you may not know is that he's an Air Force Academy graduate from the class of 1973.
8. 17 Air Force Football Players Have Gone Pro
The Air Force Academy's football team, the Falcons, have sent 17 players into the pro ranks, with the most recent being Detroit Lions tight end Garrett Griffin.
9. The Air Force Has a Grateful Dead Connection
Psychedelic rock and the U.S. military don't seem like obvious bedfellows, but in addition to astronauts, aviators and football players, the Air Force produced a member of the Grateful Dead. Keyboardist Tom Constanten played with the Dead from 1968-1970 directly after a stint in the Air Force.
10. The Air Force Museum Has Over 350 Vehicles and Missiles
The Air Force maintains a comprehensive museum on the grounds of Wright-Patterson Air Force Base in Ohio. The facility is the oldest military aviation museum in the world, and also the biggest, spanning 19 acres. All that space is necessary to hold the hundreds of pieces of decommissioned hardware on display.
Now you have 10 facts to share about the Air Force as the branch celebrates its 76th year this September. From early flying aces to astronauts exploring the cosmos, Air Force personnel have worn many hats over the years, and their mission is still evolving today.
Every year since 1979, the third Friday of September has been designated as POW/MIA Recognition Day. It serves to honor two groups of service members — those who were held prisoners of war and returned, and those still unaccounted for.
As of now, the Department of Defense knows of over 81,500 missing personnel from conflicts dating from World War II to the present. POW/MIA Recognition Day provides an annual reminder to remember these brave service members and to become better educated on the efforts to account for those whose fate is still unknown.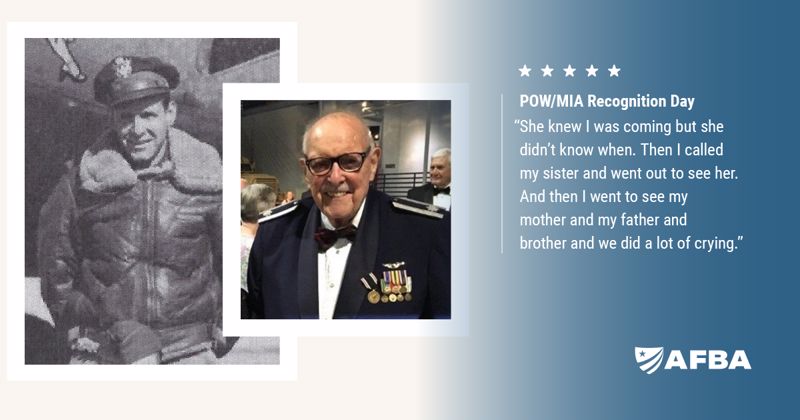 The Mission of POW/MIA Recognition Day
President Jimmy Carter designated the first POW/MIA Recognition Day, and ever since, the event has been commemorated with ceremonies at military installations around the world. A recurring feature of this day is a presidential proclamation in which the commander in chief reaffirms the country's commitment to the individuals still missing in action.
The messages offered by presidents, including Joe Biden's 2022 proclamation, reaffirm that the work of identifying and recovering the missing is still ongoing. This September 15 is a good moment to reflect on this effort and the progress being made to give clarity and closure to the families of these service members.
In June of this year, around the unveiling of the official poster for POW/MIA Recognition Day 2023, the Defense POW/MIA Accounting Agency (DPAA) gave an update on its efforts. Over the course of the fiscal year, the group accounted for 81 individuals.
Those efforts from the DPAA involve cooperation with other governments — 45 in all — and include tracing the locations of MIA individuals as well as the repatriation of remains.
The Quest to Locate Missing Service Members
Looking at the numbers, it quickly becomes apparent just how big the task is facing the DPAA. Of the over 81,000 Americans still unaccounted for, over 41,000 are presumed lost at sea due to the loss of ships or aircraft. It can be costly and demanding work to trace the locations of these MIA personnel, but the efforts are ongoing nevertheless.
The Department of Defense offers a look at all the steps necessary to identify and repatriate a lost service member. First, officials in the DPAA analyze and investigate reports of unaccounted for Americans, creating separate case files for each. In cases where relatives of an unidentified service member are available to give DNA samples, officials can disinter remains to determine whether their research has led them to the missing person's final resting place.
Investigation follows, interviewing witnesses and examining the site. If this evidence supports excavation, the site is dug up and the remains recovered. Over the next months or even years, the DPAA performs tests, inspecting historical records, using DNA analysis and conducting forensic studies to determine whether they can conclusively attach an identity to remains. If they can, the identified American is returned home to surviving family members.
Resources for Family of the Missing
The DPAA offers publications and interactive guides that may bring families closer to identifying and locating their unaccounted for loved ones. A fact file explains the process of recovery, from initial planning to arranging a memorial, an interactive guide profiles those still missing and a separate database lists those who have recently been identified.
POW/MIA Recognition Day is a perfect opportunity to check these resources and become more aware of those who have served their country and are still unaccounted for. On this day and all year round, it's important to remember the sacrifices these brave individuals made.
When it comes to appreciating the full sweep of military history, sometimes doing research from home isn't enough. Rather, you may feel the need to have real, tangible experiences. Fortunately, there are plenty of officially sanctioned and well-organized historical tours that can guide you through the stories and sacrifices of brave fighting men and women who came before.
Because the history of U.S. military engagement is spread around the world and spans centuries, any list of tours will be incomplete by its very nature. We've assembled four fascinating places to start when you're seeking to book an in-person experience for this year and beyond. We've limited ourselves to sites within the continental U.S. and attempted to capture a wide breadth of time periods and areas of interest.
With that in mind, here are some places where you can immerse yourself in military history:
The USS Midway Museum, San Diego, CA
The USS Midway Museum is a floating attraction consisting of a real World War II-era aircraft carrier. Docked on Harbor Drive in San Diego, the ship contains authentic aircraft, along with a variety of exhibits and a multimedia theater. This is one of the most well-known military history sites in the country, winning a 2023 TripAdvisor Best of the Best award.
Tour details: A self-guided audio tour is available for the ship alongside the cost of a ticket — $31 for adults, $21 for veterans or kids ages 6-12. If you're traveling with a group, however, you can arrange for a one-hour docent tour, which is $550 for groups of up to 9 and $55 per person for groups of 10-60. To get a feel for the ship ahead of time, you can take a virtual tour from home.
Gettysburg National Military Park, Gettysburg, PA
Perhaps the most iconic battlefield associated with the Civil War, Gettysburg is a location steeped in history. The actual field is vast, but it centers around a world-class visitor center and museum. From there, you can trek out to see the places where events unfolded over the course of the bloody battle.
Tour details: There are multiple ways to tour the battlefield at Gettysburg. The Battlefield Tour takes 2.5 hours and costs $38 for adults, $23 for kids ages 6-12. There are also package deals with museum admission. Tours typically take place in buses, but there are also options for personal car tours and even bike tours run by a private company.
Oscar-01 Tour, Whiteman Air Force Base, MO
The Oscar-01 Missile Launch Control Facility is a much more esoteric location to tour, but one that paints a truly distinct portrait of a unique time in military history. This was the sole operational missile command site located on an active U.S. military base during the Cold War, and it served in that capacity from 1964-1993.
Tour details: Groups of up to eight people can book a tour of the missile facility on Mondays through Fridays. To explore the site, the group members already need to be approved for access to Whiteman Air Force Base.
Fort Drum History Tours, Fort Drum, NY
The U.S. military has been active in this area near the Canadian border since the War of 1812. While the present-day Fort Drum dates back to 1974, the site has lived many lives. It served as a training barracks from the early 1800s on, and was also a prisoner of war camp during World War II. Today, it hosts the 10th Mountain Division (LI), a prominent and frequently deployed light infantry division.
Tour details: Free history tours set off by bus by prior appointment from Monday through Friday, with guides providing historical information. Because the tours take place on an active military base, tour rosters need approval beforehand. The base is also home to a museum of Fort Drum and 10th Mountain Division history.
We hope you have a wonderful year and set aside some time to see the most fascinating military sights this country has to offer.
George Washington is quoted as saying, "We need chaplains" while addressing the Continental Congress before the service was formally established on July 29th, 1775. That means U.S. Army chaplains have been around since before the Declaration of Independence was signed.
During the Revolutionary War, they acted as spiritual leaders to help inspire and motivate soldiers. Little has changed since then. The U.S. Army Chaplain Corps (DACH) still serves a critical role in the daily functions of the Army by providing religious and moral support.
Every year since its birthday, the anniversary of the DACH is celebrated. This July 29th, you can use the opportunity to acknowledge the exemplary work of the DACH in your own way.
Here, we'll discuss the DACH"s mission and how you can potentially become a chaplain.
What does the DACH do?
The primary purpose behind the DACH is to offer support to the U.S. Army. This is usually religious support for a wide range of faiths, but they also help those who do not subscribe to any particular religion. This can include counseling, church services or other moral support. They also:
Serve in correctional or medical facilities or combat hospitals.
Offer family or marriage counseling.
Can act as instructors in officer service schools.
Some chaplains choose to further their training and education to prepare them for higher-level work. This could mean taking on staffing responsibilities, handling personnel-related tasks, or being involved in financial and logistical duties.
The DACH never stops working. In peacetime or war, whether soldiers are deployed or at home, chaplains are always there to offer their services. They understand that servicemembers have a near-infinite variety of backgrounds, and they aim to help all who could benefit.
Army chaplains aren't restricted in what type of unit they serve. Intelligence, infantry, community ministries, hospitals — you will find chaplains in all these places.
Considered non-combat personnel, chaplains are supported by religious affairs specialists. In addition to organizing worship services and religious programs, these specialist troops have administrative duties and must act as an armed guard to ensure chaplains' safety in combat situations.
How do you become an Army chaplain?
Chaplains serve a vital purpose in their units, meaning they must undergo extensive education and training programs to prepare themselves for such great responsibilities. They're treated as Army officers and receive all the privileges other officers have.
Unlike some other Army positions, Army chaplains must have formal higher education: at least a bachelor's degree. In some cases, graduating college seniors can enlist.
An endorsement from the applicant's faith group is necessary, as is being enrolled full-time in an accredited graduate program that can qualify them for ordination.
Another challenge is the Chaplain Candidate Program (CCP). Ministry students may begin this training while they're still in school.
Chaplains are exempt from Basic Combat Training (BCT) but still undergo physical tests to build strength and endurance. Chaplains must pass the Chaplain Basic Officer Leader Course (CHBOLC): In addition to requiring an adequate level of fitness, this course trains chaplains academically and spiritually.
Celebrate the anniversary of the Chaplain Corps this July 29
The DACH has had nearly 250 anniversary celebrations during its lifetime, and they've remained a core part of many Army units. On July 29th, show your appreciation for the DACH and its role in providing religious support to every soldier.
A shared holiday between the U.S. and South Korea, Korean War Veterans Armistice Day has been celebrated every year for the past 70 years on July 27 since 1953. Its purpose is to honor veterans of the Korean War, which gave South Korea (then known as the Republic of Korea) independence from North Korea, which was called the Democratic People's Republic of Korea at that time.
The Korean War is often referred to as "The Forgotten War" because of how little media attention it got. However, advocates for Korean War veterans fought to bring recognition to the heroic sacrifices of the many who died during the conflict. Soon after, Korean War Veterans Armistice Day was nationally recognized. It became a tradition for the President of the United States to make an address each year on the armistice's anniversary.
The Deadly Chosin Reservoir Campaign
The Chosin Reservoir Campaign was an especially deadly period in which over 5,000 American troops died in the winter of 1950, either from the elements or in combat. One key battle in which the Chinese attacked the U.S. Marine-led forces became pivotal to winning the war. These efforts were not in vain and ultimately led to the U.S. and South Korea succeeding in rebuking North Korea and China.
Acting as a backup force for the North Koreans, this campaign was a core aspect of the Chinese Second Offensive. Its purpose was to force the United Nations to retreat from North Korea by destroying the 1st U.S. Marine Division, which had entered North Korea from the east before marching inland. They were in a weakened state and in a vulnerable position when the Chinese chose their moment to attack. About 120,000 Chinese soldiers attacked the remaining 15,000 U.S. soldiers and Marines, who fought alongside 15,000 UN soldiers.
The remaining U.S. and UN forces battled through the Chinese ranks to reach transport ships at the coast. This required moving through a series of mountain passes, a bridged chasm and a narrow road — a 78-mile hike through the most treacherous terrain in Korea.
Despite the odds being strongly against them, the historic General Douglas MacArthur led an effort that succeeded in heroically fighting through the Chinese army and evacuating 98,000 refugees while preventing the annihilation of the UN forces. The battle became legendary in Marine Corps lore as one of their greatest moments.
The end of the Korean War
The U.S. considered the Korean War a fight against communism itself. They feared that if North Korea succeeded in overtaking South Korea, the Soviets and their allies would be emboldened to invade more countries.
There was fear among some, especially the Americans, that a prolonged conflict could bring Russia into the war — potentially bringing about World War III. They were thus strongly motivated to reach an armistice as soon as they could. By the time the Korean War ended in July 1953, an estimated 23,600 U.S. servicemembers had died. North Korea's invasion was unsuccessful, and there were few territory shifts.
Pay respects to Korean War veterans on July 27
Thanks to the efforts of advocates, July 27 is a national holiday in which we honor veterans of the Korean War. Pay your respects to these distinguished individuals when the anniversary of the armistice comes. These are servicemembers who most certainly shouldn't be forgotten in "the forgotten war."
What led up to the Declaration of Independence? Yes, it certified America as being independent of Britain, but influential thinkers like John Adams — who was initially considered a radical for wanting complete separation — didn't become mainstream until Thomas Paine's "Common Sense" publication. This piece will explore the development of how the idea of full independence came to be.
King George's mercilessness shaped later public opinion
At the very beginning of the Revolution, most colonists didn't want independence from Britain, but reconciliation. Still feeling loyal to King George III and Britain but opposed to the extreme taxes and unfair laws imposed upon them, they wanted to make a deal with the king and return as British citizens.
John Adams was one of the first individuals who called for full independence — to make America its own nation and government. However, he and others who thought like him were unable to change the majority opinions of the colonists — for a time.
Public sentiment started to shift as King George III ramped up his efforts to eliminate the rebels. When news of his intentions reached the colonies, the ideals of Adams and other "radicals" rapidly became more popular.
However, even this wasn't the turning point. Many conservatives still held on to the idea that reconciliation was possible. The notion that America should be fully independent only became cemented in the majority of colonists' minds after Thomas Paine published a pamphlet titled "Common Sense."
"Common Sense" and its influence
Thomas Paine's 47-page "Common Sense" pamphlet was published in Philadelphia in January 1776. Within it, Paine illustrated a passionate ideal for American exceptionalism. Believing America represented a "promise" that could only be achieved through total independence and separation between Americans and Britains, he laid out his case that this was the only natural option.
"Common Sense" was immensely popular. Its ideas influenced a massive number of colonists and galvanized support for the Revolution. By the time the Revolutionary War ended, it had sold about 500,000 copies — an astronomical number for its time. The publication would even influence some parts of the U.S. Constitution and the Bill of Rights.
Jumping back to 1776, the Continental Congress soon adopted Paine's idea of separating from Britain and forging a new nation. On July 2, about seven months after Paine's publication was released, Congress held a vote on declaring independence. The Declaration of Independence was ratified on the 4th and America became its own nation.
Thomas Paine's humble beginnings belied his impact on history
Born in Thetford, England in 1737, Thomas Paine had little formal education and was plagued by a series of job failures and tragedies.
His luck would pick up when he met Benjamin Franklin in the spring of 1774. Offering Paine a letter of introduction so he could start a new life there, Franklin suggested he move to the American colonies. In November, Paine would arrive in Philadelphia and soon began editing the Pennsylvania Magazine. It was here he wrote a series of pieces following his ideals.
While nothing he wrote came anywhere near the influence of "Common Sense," Paine wrote other essays and pamphlets. These included "The Age of Reason" and "Rights of Man," which discussed religion's role in society and a defense of the French Revolution, respectively. Another example proving he was well ahead of his time is "African Slavery in America," a piece condemning the slave trade.
Celebrate the history of America's independence this July 4th
America may never have been its own nation without the ideals and philosophies of people such as John Adams and Thomas Paine. This Independence Day, be grateful that these immensely influential and historically invaluable individuals helped bring you the liberty you have today.
May stands out for a lot of reasons — summer is just around the corner, after all — but it also distinguishes itself as being National Military Appreciation Month.
National Military Appreciation Month consists of six holidays perfect for honoring service members and their families. While every day is a good day to honor those in the armed forces, these days are distinguished as particularly special.
Let's talk a little about each in the chronological order they fall in 2023.
The individual holidays in National Military Appreciation Month
Each of the six military holidays in May serves a unique purpose, dedicated to a specific cause.
Loyalty Day (May 1)
This holiday is unique in both its relative obscurity and its purpose compared to the other military-themed holidays in May. Congress has described Loyalty Day as "a special day for the reaffirmation of loyalty to the United States and for the recognition of the heritage of American freedom." If there's an ideal day to recite the Pledge of Allegiance, this is it.
VE Day (May 8)
Short for "Victory in Europe Day," this day marks the anniversary of the end of World War II on the European front in 1945. This holiday is recognized and celebrated across the world, and the U.S. is no exception. We had many allies in Europe who helped end the Second World War, and this day is for them.
Military Spouse Appreciation Day (May 12)
This day takes place every year on the Friday before Mother's Day — May 12 in 2023. As you can probably tell by the name, this particular holiday is to commemorate and honor the spouses of those in the armed forces. These husbands and wives serve in their own capacities, encouraging their partners in any way they can. For many service members, their spouse's support is invaluable.
Mother's Day (May 14)
This holiday is held annually on the second Sunday of May. In 2023, that's the 14th. Whether it's a mother with a child in the military, a mother who serves or one who helps care for children with a serving father, they all deserve a special place on Mother's Day. Many mothers are veterans themselves who instilled in their children values taught by the military: honor, discipline and patriotism, to name just a few.
Armed Forces Day (May 20)
Every third Saturday in May is when the U.S. celebrates Armed Forces Day, which in 2023 lies on May 20th. First celebrated in 1949, this day specifically honors those who currently serve in the armed forces. Originally, there were individual holidays for each military branch: Army Day, Navy Day and so on. This is the perfect time to help out the families of those who are away from home, selflessly serving their country.
Memorial Day (May 29)
The month's observances end on the last Monday in May, when Memorial Day is held — May 29th, 2023. Veterans Day is for those who formerly served, Armed Forces Day is for the currently serving and Memorial Day is for those who have given their lives to protect the American way of life. Many visit the graves of fallen service members to pay their respects to these honored souls.
There is no better time to honor those in the armed forces
The year consists of many military-themed holidays, but no month is so bursting with meaning than National Military Appreciation Month. This year, demonstrate your appreciation for everything the service members in our armed forces do by recognizing and commemorating each holiday.