Protect Them Today and in the Future
Provide protection for your child or grandchild and guarantee future insurability, regardless of what happens in life. Smart Start life insurance coverage underwritten by 5Star Life Insurance Company guarantees their insurability regardless of future health changes.
Product Features
Enrollment Eligibility
Children between the ages of 14 days and 18 years of age are eligible to enroll with coverage that will continue up to age 25.
Coverage Amounts
$10,000 of coverage for $150 or $15,000 of coverage for $225
Continuous Protection
At age 25, the insured has the option to convert to a whole life insurance policy on a guaranteed purchase basis up to five times the original face value ($50,000 for the $10,000 term policy or $75,000 for the $15,000 term policy) with no physical exam.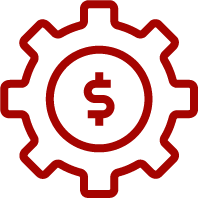 Simplified Issue
No medical exam, simply answer a few health questions. (Coverage not guaranteed to issue.)
We're Here to Help
Visit the support center to file a claim, make a payment or change to your account, answer questions about your coverage, and more.
Support Center
Legal Disclaimer:
* Coverage is not guaranteed to issue and is dependent upon the answers to the health questions.
Individual Single Premium Term Life Insurance is underwritten by 5Star Life Insurance Company (a Lincoln, Nebraska company), with an administrative office at: 909 N. Washington Street, Alexandria, VA 22314. Policy#: ICC10 SPTKC