As Veterans Day fast approaches, it's important to take the time and reflect on the significance of this observance to honor the brave servicemembers who've answered the call of duty. Let's take a closer look at the history of this federal holiday before diving into some ways you can participate.
From Armistice to Veterans Day
The first Veterans Day was celebrated on November 11, 1919 — however, the holiday didn't always go by that name. Following the end of the first World War, President Wilson commemorated the 11th day of the 11th month as Armistice Day; but it wasn't until 1926 that the United States Congress officially recognized the holiday.
After World War II, President Eisenhower issued the first Veterans Day Proclamation, both renaming the observance and shifting its focus to honor all of our nation's veterans.
How To Observe Veterans Day and Honor Our Nation's Heroes
Whether you have a servicemember in your life or you're looking for more ways to show your gratitude this Veterans Day, here are a few ideas to honor our veterans:
1. Take a Moment of Silence
Each year on Veterans Day, there are two minutes set aside for a moment of silence to honor those who have served and their family members at 2:11 PM EST.
2. Extend Your Gratitude
If you know a veteran or meet one, don't forget to thank them for their service. Even this simple expression of appreciation can have a huge impact.
3. Send a Letter or Care Package
Consider sending a personal letter and care package to our servicemembers. Who doesn't appreciate a nice note and fun treats every once in a while, especially while you're away from home?
4. Assist a Veteran You Know
If you have a veteran in your life, be sure to check in with them and see if there's anything you can help them with.
5. Support Military Families in Need
Even if you don't know a military family personally, there are plenty of organizations, like Soldiers' Angels, that allow you to lend a helping hand to families in need.
6. Help Unhoused Vets
Nobody deserves to live on the streets, but especially those who have served our country. Contributing your time or money to organizations like U.S. Vets can go a long way in helping unhoused veterans get back on their feet with a roof over their heads.
7. Make a Donation
If you're feeling generous, consider making a donation to any number of veteran organizations. For example, Disabled American Veterans (DAV) is a great nonprofit offering life-changing support to our nation's heroes.
8. Volunteer Your Time
In addition to U.S. Vets and DAV, there are countless other nonprofits and charities that are in need of helping hands. Volunteering your time at these organizations can be a great way to give back and serve those who have already served.
9. Support Veteran-Owned Businesses
Beyond helping veterans through charity organizations, you can also lend your support to businesses owned by servicemembers. Whether it's a local store or a national brand, providing this economic support is crucial to keep these businesses thriving.
10. Visit a Veteran Memorial
Finally, you can pay your respects to the brave servicemembers who gave the ultimate sacrifice by visiting a local or national veterans' memorial. Feel free to leave a small token of your respect in a fountain or on a gravestone, and consider donating if the memorial has the option.
While our list stops there, that doesn't mean yours should! Don't be afraid to get involved with your local community and find out more ways you can help give back to our nation's heroes.
While we should be thanking our firefighters, police, paramedics and EMTs every day, October 28 is National First Responders Day, which offers a unique opportunity to show our appreciation. These heroic men and women are the first ones on the scene, no matter the incident, whether it's an accident, tragedy or natural disaster. They devote their lives to making the world a better — and safer — place.
The creation of National First Responders Day
The day of recognition is a relatively new holiday, but it was a long time coming. Congress made October 28 National First Responders Day in 2017, though the first bipartisan resolution passed through the Senate in 2019.
At the time, there were about "4.6 million career and volunteer firefighters, police, emergency medical technicians, and paramedics serving communities all across the United States," according to the Department of Homeland Security. Even before the creation of National First Responders Day, Americans knew how valuable and necessary they were.
First Responders: The heroes of the pandemic
Only a few months after the first recognition of National First Responder Day, the COVID-19 pandemic would sweep the globe. First responders were the ones who stepped forward when no one else could.
Often first on the scene, emergency responders are exposed to unique and stressful situations that increase their likelihood of contraction. According to The Associated Press, many first responders have lost their lives as a result of COVID-19. And while the height of the pandemic is behind us, it's still just as crucial to support these brave front-line workers.
Continuing to Champion Public Safety
Outside of the pandemic, natural disasters caused destruction across the U.S. in the last few years, requiring firefighters, EMT providers and other first responders to show up in unprecedented force.
According to the U.S. Drought Monitor, nearly 60% of the topsoil and subsoil in the U.S. is experiencing moderate to severe drought. This has led to a staggering increase in wildfires. The National Interagency Fire Center reports that over 22 million acres of land were burned between 2020 and 2023. Firefighters from around the nation risked their lives and left their families to protect the environment and American citizens.
Beyond the pervasive fires, the U.S. has faced an increase in floods, droughts, hurricanes, blizzards, earthquakes and other natural disasters. The National Oceanic and Atmospheric Administration's data shows that there have been 23 weather disasters in 2023, as of September 25, with the number steadily rising since the 1980s.
Supporting Our First Responders Act
During the pandemic, it quickly became clear that the additional burdens placed on first responders were causing strain on the system. As a result, the same emergency situation could receive vastly different responses depending on where you live.
To combat these issues and provide greater support to critical responders, Representatives Andy Kim (D-NJ) and Mike Carey (R-OH) have proposed the bipartisan Supporting Our First Responders Act.
This Act would authorize $50 million each year for the next 5 years for the new Department of Health and Human Services grant program. The aim of this program is to help both EMS providers and the personnel on the ground with:
Recruitment and retention
Mental health care
Training reimbursements
Facility upgrades
And more
While the bill hasn't passed yet, it would undoubtedly help ease the stress put on EMS providers from the start of the pandemic.
Commemorating National First Responder Day
When National First Responders Day was announced, Chairman of the Homeland Security and Governmental Affairs Committee Ron Johnson (R-Wis.) explained the reason for the new day of recognition.
"Our first responders save countless lives every day, and many tragically pay the ultimate price in the line of duty — a sacrifice we should never forget. Designating a day to honor their service and sacrifice is the least we can do to express our gratitude," he said in a June 7, 2019 press release.
The 116th Congress wrote in the act that "During times of national crisis, first responders have consistently been a source of aid, hope, and comfort for all Americans."
Show your support for America's brave first responders by thanking them for their service or donating to a first responder charity. Here are a few to choose from:
National First Responders Day is your opportunity to show gratitude and recognize the professionals who play an important role in ensuring the safety of every American citizen.
October 26th marks National Day of the Deployed — an observance created by the organization Soldier's Angels to honor the heroic men and women currently deployed. In other words, it's a day to say "Thank you" for all the sacrifices our active duty servicemembers and their families make in the name of our country.
Of course, this gratitude can extend beyond words to actions, such as sending a care package or volunteering to help out veterans and military families. But before we dive into ways you can support our deployed soldiers, let's first understand why we celebrate the Day of the Deployed.
The history behind the Day of the Deployed
First celebrated in 2006 — when the group Soldiers' Angels approached then-Governor of North Dakota, John Hoeven, to proclaim the day as a time to honor active-duty servicemembers — the Day of the Deployed is a relatively new holiday. However, this was only the start, as, by 2010, the movement to recognize October 26th as the Day of the Deployed had grown to 40 states.
In 2011, Hoeven, who was then a Senator, sponsored a unanimously agreed-upon resolution to designate October 26 as an official national holiday, which is now observed by all 50 states.
But how can you participate in the Day of the Deployed?
Observing the Day of the Deployed
When our troops are deployed, they must leave behind their families, their homes, and almost everything that's familiar to them in service to their country. These significant sacrifices warrant recognition.
Here are a few ways you can give back to those who are currently deployed and their families:
1. Write a letter
One simple way to brighten a soldier's day is to send a thoughtful letter. Even if you don't know them personally, writing a letter to a stranger is sure to lift their spirits, especially when they may be missing home. This small and easy gesture goes a long way in showing your support and spreading love.
2. Send a care package
Speaking of spreading love, nothing shows you care more than a care package — after all, it's in the name! Whether it's clothes, toiletries, snacks or other treats, sending a package of goodies is a surefire way to put a smile on someone's face. Opening up a box of brand-new products from back home is a huge boost to morale, especially when soldiers are deployed overseas in unfamiliar countries.
3. Help a military family
If you know someone who is currently deployed, be a good neighbor and check in with their family. There's a long list of ways you can support them, from offering to help out with repairs around the house to cooking meals or watching their kids. Anything can help take the load off a little — even just listening to them talk about their own challenges.
4. Join a local event
Many communities organize local events, fundraisers and other gatherings on and around the Day of the Deployed to help support our soldiers and their families. Search for one near you to participate in, or, better yet, ask some friends to go with you. These are great opportunities to spread awareness, show your support and give back to the community.
5. Connect with Soldier's Angels
Whether you're having difficulty finding organizations near you or you're interested in the work they're doing, consider connecting with or supporting Soldiers' Angels. Donations are always a welcome option, but with both in-person and virtual volunteering options, anyone is capable of lending a helping hand.
October 8, 2023, was the annual Ms. Veteran America event hosted in Orlando, Florida — a yearly competition meant to honor the service and sacrifice of our women veterans and support our brave sisters who are making the transition back into civilian life and employment.
Not only does the Ms. Veteran America movement encourage and uplift women veterans, but it's also a charity event. All of the proceeds go to Final Salute — a nonprofit organization providing housing for homeless female veterans and their children. With over half of all homeless women veterans being single mothers, this nonprofit organization and the work it does are crucial to supporting our country's military members and families that may otherwise have been left behind.
In total, Ms. Veteran America has helped:
Raise $760,000+ for the organization.
Provide 17,000+ days of transitional housing.
Secure financial assistance and resources for 7,339 people and counting through Savings Assessment and Financial Education (S.A.F.E.) programming.
Empower 1,764 people and counting through employment transition with the Next Uniform program.
The event's theme, "The Woman Beyond the Uniform," highlights the strength, resilience and courage of our nation's heroic military women. By providing a platform for women veterans to show off their talents and interests beyond their commitment to our country, the Ms. Veteran America event shines a spotlight on the strength, courage and sacrifice of our nation's military women.
This year's Ms. Veteran America title went to Victoria Taylor, a proud combat camera specialist who served active duty in the Marine Corps for four and a half years.
As the newly crowned Ms. Veteran America 2023, Taylor will continue to play an active role in spreading awareness and advocating for women veterans experiencing homelessness. Through education and empowerment, she'll help her fellow sisters in arms confidently transition from military to civilian life — mentally, emotionally and financially by helping them secure stable employment and housing.
Save the Date For Ms. Veteran America 2024
Did you miss out on this year's Ms. Veteran America event? Not to worry! The next annual competition will take place on October 13, 2024, with more location and ticket details to come.
If you or someone you know are interested in competing in next year's event, consider applying as soon as possible. Early registration will open up in January 2024, with general registration going from March 16 to May 31.
Are you part of an organization that's interested in sponsoring the next Ms. Veteran America? Don't hesitate to get in contact with the event organizers and become a partner.
While next year's contestants prepare for the competition, the work of providing safe, suitable and affordable housing to homeless women veterans doesn't stop. If you're looking for a way to support these heroes and their children, and you have the means, consider donating to Final Salute or getting involved with an event near you.
Responding to emergencies is some of the most vital work in society — and simultaneously some of the most demanding. It's only fitting that first responders go into action equipped with the latest and greatest in technology.
From more advanced sensors and tracking systems to reliable communications networks, there is a wide array of tech tools that can make emergency personnel more effective and safer on the job. Developing new gear, along with the techniques to use it effectively, is an effort taken up by a wide variety of organizations, companies and agencies.
By diving into the current state of first responder tech, as well as the ongoing process of testing out new solutions, you can gain a new appreciation for this equipment and the brave people who use it.
Spotlight on DHS First Responder Tech Development
The Department of Homeland Security (DHS) realizes the need for first responders to go into the field with only the best in advanced equipment. That's why the agency, through its Science & Technology Directorate (S&T), spearheads new research and development.
The first step in developing any tech tool is to find out what users need — what's the problem that a new piece of gear could solve? S&T consults with a panel of 120 current and retired first responders, called the First Responder Resource Group (FRRG), to figure out needs that are going unmet by existing equipment. The agency also listens to specific requests from teams dealing with extreme and unique circumstances, such as firefighters battling wildfires.
Some of the development projects targeting these currently observed needs include:
Enhanced globes for helicopter rescues: Performing aerial hoist rescues is remarkably hard on emergency workers' hands. This demands new glove materials and designs that can take the strain.
Lost Person Locator software: Searching for missing persons is most effective when there is a set of consistent protocols and data sets available. This new software tool aims to deliver those capabilities widely.
Routing software for vehicles: When commercial-grade navigation software isn't up to the task, first responders need a specialized tool set to get to emergencies in a timely manner. This new system accounts for weather, vehicle type, road conditions and more.
Smart chemical sensors: New wearable sensor technology can help first responders determine exactly what they're encountering in the air. The devices can give alarms if personnel reach exposure limits to dangerous substances.
New firefighter respiratory protectors: Firefighters battling wildfires sometimes spend hours in areas containing vapors, particles and carbon monoxide. A scarf-like respirator can protect them from these substances for up to 12 hours.
NIST Researches Communications Tech
DHS isn't the only agency putting research hours into new first responder tech projects. The National Institution of Standards and Technology recently conducted an extensive, over-five-year survey of communications needs by first responders.
The more than 7,000 people who shared their opinions stated that they need technology that is trustworthy, controllable and not frustrating to use. NIST explained that these values should direct the development and purchasing of tech, and gave six guidelines:
Improve current systems as a first resort before creating wholly new products.
Reduce unintended consequences of new tech adoption, such as distraction.
Avoid "one-size-fits-all" approaches because public safety is a varied field.
Don't develop tech for its own sake but rather to meet real, observed needs.
Lower costs of products and services to make tech scalable for wide adoption.
Focus on usability so first responders find it natural to get correct outcomes.
The steady march of tech development is always ongoing. Putting new offerings in the hands of first responders ensures that these breakthroughs are serving the public good.
September — it's the start of fall, the beginning of football season … and also a great time to celebrate the U.S. Air Force. Why? Well, because this branch of the military marks its 76th anniversary this year on September 18. In honor of this date, here are 10 facts about the Air Force and the daring men and women who keep the skies secure.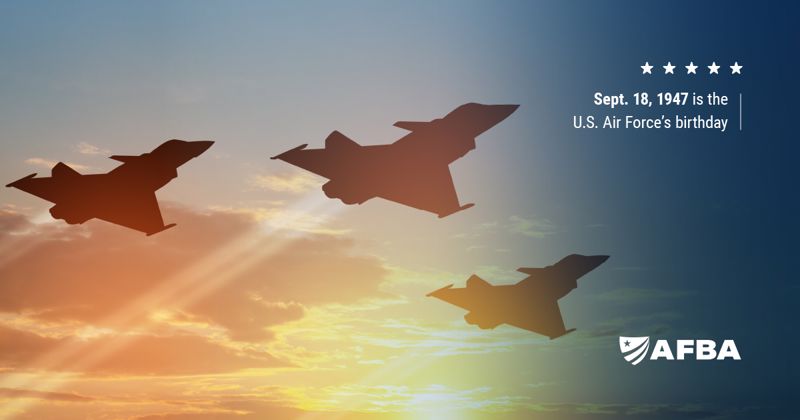 1. The Air Force Used to Be Part of the Army
The Air Force celebrated its 75th anniversary in 2022 — but that doesn't commemorate the day the first American aviators took to the sky. Rather, on that day in September 1947, the Air Force and Air Force Command were spun off from the Army, which had been in charge of airborne operations through both World Wars.
2. There Are 17 Air Force Bands
The Air Force Band is one of the premier military ensembles — but "one" is the wrong term. There are two main groups, joined by nine active duty bands, five in the National Guard and one deployed in Southwest Asia. These musicians are heard by six million people a year.
3. Air Force Planes Help Fight Wildfires
When wildfires recently struck California, the Air Force got the call to help with the firefighting effort. Specialized C-130 planes flew 156 missions to battle the blazes in just a single month.
4. NORAD Coordinates Air Defense — And Tracks Santa
The North American Aerospace Defense Command (NORAD) is an organization combining U.S. and Canadian air and space defense units. Among other things, it annually runs a popular site that lets kids bring up Saint Nick on the radar as he circles the globe.
5. Women Make Up Over One-Fifth of Air Force Members
The latest data shows that 21.4% of Air Force personnel are women. The service has trained female pilots since 1976, navigators since 1977 and fighter pilots since 1993. Among officers, this figure rises to 23.3% of personnel.
6. The Air Force Academy is the No. 2 Source of Astronauts
Can Air Force training get people ready to go to space? Historically, the answer has been yes. The Air Force Academy has produced 39 astronauts, making it second only to the Naval Academy.
7. "Sully" Had Air Force Training
Commercial Airline Pilot Chesley "Sully" Sullenberger became famous for successfully landing his damaged jet on the Hudson River and saving over 150 passengers' lives. What you may not know is that he's an Air Force Academy graduate from the class of 1973.
8. 17 Air Force Football Players Have Gone Pro
The Air Force Academy's football team, the Falcons, have sent 17 players into the pro ranks, with the most recent being Detroit Lions tight end Garrett Griffin.
9. The Air Force Has a Grateful Dead Connection
Psychedelic rock and the U.S. military don't seem like obvious bedfellows, but in addition to astronauts, aviators and football players, the Air Force produced a member of the Grateful Dead. Keyboardist Tom Constanten played with the Dead from 1968-1970 directly after a stint in the Air Force.
10. The Air Force Museum Has Over 350 Vehicles and Missiles
The Air Force maintains a comprehensive museum on the grounds of Wright-Patterson Air Force Base in Ohio. The facility is the oldest military aviation museum in the world, and also the biggest, spanning 19 acres. All that space is necessary to hold the hundreds of pieces of decommissioned hardware on display.
Now you have 10 facts to share about the Air Force as the branch celebrates its 76th year this September. From early flying aces to astronauts exploring the cosmos, Air Force personnel have worn many hats over the years, and their mission is still evolving today.
Every year since 1979, the third Friday of September has been designated as POW/MIA Recognition Day. It serves to honor two groups of service members — those who were held prisoners of war and returned, and those still unaccounted for.
As of now, the Department of Defense knows of over 81,500 missing personnel from conflicts dating from World War II to the present. POW/MIA Recognition Day provides an annual reminder to remember these brave service members and to become better educated on the efforts to account for those whose fate is still unknown.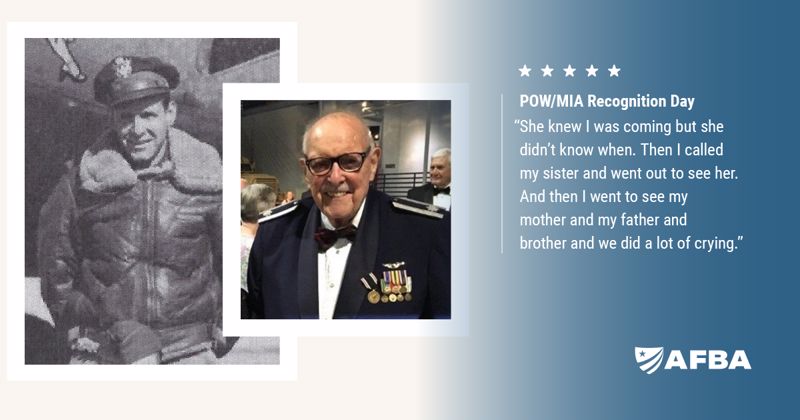 The Mission of POW/MIA Recognition Day
President Jimmy Carter designated the first POW/MIA Recognition Day, and ever since, the event has been commemorated with ceremonies at military installations around the world. A recurring feature of this day is a presidential proclamation in which the commander in chief reaffirms the country's commitment to the individuals still missing in action.
The messages offered by presidents, including Joe Biden's 2022 proclamation, reaffirm that the work of identifying and recovering the missing is still ongoing. This September 15 is a good moment to reflect on this effort and the progress being made to give clarity and closure to the families of these service members.
In June of this year, around the unveiling of the official poster for POW/MIA Recognition Day 2023, the Defense POW/MIA Accounting Agency (DPAA) gave an update on its efforts. Over the course of the fiscal year, the group accounted for 81 individuals.
Those efforts from the DPAA involve cooperation with other governments — 45 in all — and include tracing the locations of MIA individuals as well as the repatriation of remains.
The Quest to Locate Missing Service Members
Looking at the numbers, it quickly becomes apparent just how big the task is facing the DPAA. Of the over 81,000 Americans still unaccounted for, over 41,000 are presumed lost at sea due to the loss of ships or aircraft. It can be costly and demanding work to trace the locations of these MIA personnel, but the efforts are ongoing nevertheless.
The Department of Defense offers a look at all the steps necessary to identify and repatriate a lost service member. First, officials in the DPAA analyze and investigate reports of unaccounted for Americans, creating separate case files for each. In cases where relatives of an unidentified service member are available to give DNA samples, officials can disinter remains to determine whether their research has led them to the missing person's final resting place.
Investigation follows, interviewing witnesses and examining the site. If this evidence supports excavation, the site is dug up and the remains recovered. Over the next months or even years, the DPAA performs tests, inspecting historical records, using DNA analysis and conducting forensic studies to determine whether they can conclusively attach an identity to remains. If they can, the identified American is returned home to surviving family members.
Resources for Family of the Missing
The DPAA offers publications and interactive guides that may bring families closer to identifying and locating their unaccounted for loved ones. A fact file explains the process of recovery, from initial planning to arranging a memorial, an interactive guide profiles those still missing and a separate database lists those who have recently been identified.
POW/MIA Recognition Day is a perfect opportunity to check these resources and become more aware of those who have served their country and are still unaccounted for. On this day and all year round, it's important to remember the sacrifices these brave individuals made.
There are few days in U.S. history more consequential or somber than September 11, 2001. Every year since the deadly attacks that took nearly 3,000 lives, Americans have paused on September 11 to remember those who died, and to dedicate themselves to serving their communities.
In December 2001, Congress designated September 11 as Patriot Day, and in 2009, as part of the Serve America Act, the day also became a National Day of Service and Remembrance. By attending a memorial service, sharing your personal memories and experiences or by giving back to your local community this Patriot Day, you can ensure that the indefatigable spirit of the victims lives on.
What Happens Every Patriot Day?
In keeping with its solemn tone, Patriot Day is a time of contemplation and service. In the official White House announcement proclaiming last year's Patriot Day, President Joe Biden described some of the ways the government would be commemorating the anniversary.
All flags flown by government branches, agencies and departments fly at half-staff on September 11. A moment of silence is observed at 8:46 a.m. eastern time, acknowledging the time when the first World Trade Center tower was struck.
There is also an annual observance ceremony carried out by the National Park Service at the Flight 93 National Memorial. This quiet location in southern Pennsylvania is the place where that flight crashed on September 11 when heroic passengers and crew prevented it from becoming part of the attacks.
The public service organization AmeriCorps also designates September 11 as one of its two annual National Days of Service, alongside Martin Luther King, Jr. Day. The group encourages individuals to pledge to serve their neighbors and offers web resources that connect people with opportunities to help out near them.
Beyond these nationwide and local commemorations, each person can go into their community and perform acts of service on their own to ensure they are showing a resolute, civic-minded spirit on this tragic anniversary. This is an opportunity to put good into the world as part of mourning and remembrance.
What Are Some Ways to Observe Patriot Day?
At first, it can be difficult to know how to mark a somber day like September 11. However, there are numerous ways to remember the tragedy and honor the sacrifices of those who died that day through giving back to your community.
Perhaps the most fundamental part of observing the National Day of Service and Remembrance is simply showing love and kindness to the people in your life, friends, family and strangers alike. This attitude is a good foundation for acts of service, and a way to show that you honor the sacrifices of those who gave their lives.
In a more concrete sense, you can also take part in volunteer projects. The National Park Service recommends getting out to serve, and runs its own events, some in conjunction with groups such as The Mission Continues, a nonprofit community impact group that helps veterans acclimate to lives at home following after they've served.
You can also share memories and reminiscences to ensure the sacrifices of those who perished on September 11, 2001, as well as the first responders who gave so much of themselves to provide assistance on that day, lives on. One of the legacies of September 11 is that everyday people can find heroism within themselves, and honoring that is part of Patriot Day.
We at AFBA hope you'll join us in honoring those who gave their lives September 11, 2001, and those who committed brave acts of service that day, on Patriot Day 2023 and beyond.
When it comes to appreciating the full sweep of military history, sometimes doing research from home isn't enough. Rather, you may feel the need to have real, tangible experiences. Fortunately, there are plenty of officially sanctioned and well-organized historical tours that can guide you through the stories and sacrifices of brave fighting men and women who came before.
Because the history of U.S. military engagement is spread around the world and spans centuries, any list of tours will be incomplete by its very nature. We've assembled four fascinating places to start when you're seeking to book an in-person experience for this year and beyond. We've limited ourselves to sites within the continental U.S. and attempted to capture a wide breadth of time periods and areas of interest.
With that in mind, here are some places where you can immerse yourself in military history:
The USS Midway Museum, San Diego, CA
The USS Midway Museum is a floating attraction consisting of a real World War II-era aircraft carrier. Docked on Harbor Drive in San Diego, the ship contains authentic aircraft, along with a variety of exhibits and a multimedia theater. This is one of the most well-known military history sites in the country, winning a 2023 TripAdvisor Best of the Best award.
Tour details: A self-guided audio tour is available for the ship alongside the cost of a ticket — $31 for adults, $21 for veterans or kids ages 6-12. If you're traveling with a group, however, you can arrange for a one-hour docent tour, which is $550 for groups of up to 9 and $55 per person for groups of 10-60. To get a feel for the ship ahead of time, you can take a virtual tour from home.
Gettysburg National Military Park, Gettysburg, PA
Perhaps the most iconic battlefield associated with the Civil War, Gettysburg is a location steeped in history. The actual field is vast, but it centers around a world-class visitor center and museum. From there, you can trek out to see the places where events unfolded over the course of the bloody battle.
Tour details: There are multiple ways to tour the battlefield at Gettysburg. The Battlefield Tour takes 2.5 hours and costs $38 for adults, $23 for kids ages 6-12. There are also package deals with museum admission. Tours typically take place in buses, but there are also options for personal car tours and even bike tours run by a private company.
Oscar-01 Tour, Whiteman Air Force Base, MO
The Oscar-01 Missile Launch Control Facility is a much more esoteric location to tour, but one that paints a truly distinct portrait of a unique time in military history. This was the sole operational missile command site located on an active U.S. military base during the Cold War, and it served in that capacity from 1964-1993.
Tour details: Groups of up to eight people can book a tour of the missile facility on Mondays through Fridays. To explore the site, the group members already need to be approved for access to Whiteman Air Force Base.
Fort Drum History Tours, Fort Drum, NY
The U.S. military has been active in this area near the Canadian border since the War of 1812. While the present-day Fort Drum dates back to 1974, the site has lived many lives. It served as a training barracks from the early 1800s on, and was also a prisoner of war camp during World War II. Today, it hosts the 10th Mountain Division (LI), a prominent and frequently deployed light infantry division.
Tour details: Free history tours set off by bus by prior appointment from Monday through Friday, with guides providing historical information. Because the tours take place on an active military base, tour rosters need approval beforehand. The base is also home to a museum of Fort Drum and 10th Mountain Division history.
We hope you have a wonderful year and set aside some time to see the most fascinating military sights this country has to offer.
When you imagine a first responder, what comes to mind? This role can come in many forms, but in times of emergency, they are on the scene to help stabilize a situation. This could be a police officer, firefighter or emergency medical technician (EMT). They are the people who help ensure everyone on the scene has the best chance of survival no matter the situation.
When you pick up the phone to dial 911, you know that a first responder will be on the other side of the line to give you the help you need.
But this wasn't always the case, and the role of a first responder dates back centuries. Let's uncover this rich history and gain more appreciation for those that dedicate their lives to the safety of others.
The initial concepts of a first responder
As people started to come together to settle into communities in one place, their way of living grew more technical. Along with cooking, a fire was used for light and warmth inside individuals' homes — which were typically made of mud, wood and dried branches and leaves. When a fire broke out, people had little control over how to manage the fire when it caught hold of multiple buildings at once.
In ancient Rome, during the times of Augustus in 62 BC to 14 AD, there was an office called Aedile which overlooked the procurement and maintenance of public buildings. Because people in the city lived in such proximity, it wasn't uncommon for a fire to break out in a flash. The aedile developed a group called the Vigiles who were responsible for managing the fire and putting it out as soon as possible before it caught on to other buildings.
Ancient ambulances
EMT history wasn't too far off from what it is now — besides the extensive medical technology packed within emergency vehicles today. In the 1400s, carts were used to transport patients from their homes to the hospital. This method was developed during the Spanish siege of Málaga by the Catholic Monarchs against the Emirate of Granada in 1487.
Saving lives in the 20th century
War times can bring about a lot of innovation when people are in trouble, in need and incapacitated. In the early 1970s, President Richard Nixon had just taken office and inherited a report done in 1965. It noted that the leading cause of accidental death was car crashes. And, in 1965, the number of deaths overshadowed fallen soldiers in the Korean War.
From here, the "White Paper" made several recommendations for how to counteract these avoidable tragedies including an outline of what we consider first responders: a brigade of police officers, ambulances and firefighters trained and ready for action at a moment's notice.
Evolving to stay one step ahead of emergencies
Since the 1980s, first responders have established the best practices, medicines and care we know and expect today. Like many modern conveniences we experience daily that make our lives safer and more simple, the history of the first responder came when necessity called for it. Every day we can give thanks to the people who stand up to answer the call of duty.